At AGILIS mobile we send out Data alerts when you're nearing your limit and offer data pooling to give you the best chance at making savings and eliminating data wastage.
ALERTS OF DATA
In our current business landscape data allowance and good mobile signal go hand in hand and transparency on your data usage is very important to us. With out mobile network you can set up multiple usage alerts and auto caps to assist in monitoring data usage. These can be at an individual user level or across the entire business, our mobile service aims reduce bill shock to ensure you have the most cost effective mobile solution for your business.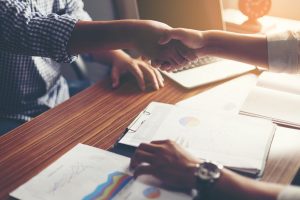 Data Pooling
Data pooling solves the frustrating experience of receiving news that some members have exceeded their data allowance whilst others have used minimal amounts with their remaining data disappearing unused. Data pooling combines groups of employees into a "pool" that enables data to be shared between users, so that everyone can dip into it for their different needs. This feature enables you to get the most out of your mobile service and minimises bill shock at the end of the month. We can work with you to create a bespoke data pooling package to suit your business that will ( as standard) also include unlimited calls, unlimited texts and free EU roaming.
For more information, check out our article linked below.